< Back to My Blog
August 9, 2016 12:28 am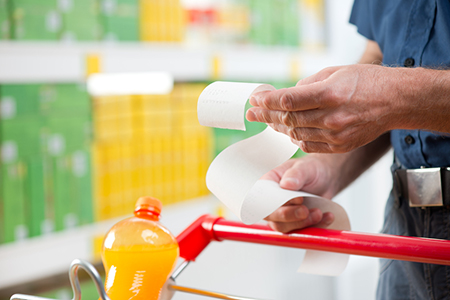 Clutter in the bathroom, or anywhere in the house, can drive you nuts—whether it's a counter spilling over with cosmetics or a junk drawer where even scissors get lost.
Getting organized may be easier—and less expensive—than you realize. According to House Beautiful magazine, one trip to the dollar store can cut household clutter. Their crafty ideas:
Hang a Shower Caddy in the Entry
– Hang a shower caddy in the entryway to corral the mail—and perhaps the keys—where everyone in the family can find them. Turn the caddy into a chic accent piece with a coat of spray paint, or by adding potted plants.
Dispense Ribbon from a Paper Towel Holder
– Stand a paper towel holder on end and pile on rolls of ribbon—and when you're done, pop it into the nearest cabinet until you need it again!
Hang a Shoe Bag on the Back of the Bathroom Door
– Not for shoes! The compartments in a shoe bag are spacious enough for lipsticks, nail polishes, hair ornaments and more—and each family member can have a designated space.
Store Crayons in a Travel Soap Container
– Keep crayons handy in a travel soap container in the car—perfect for keeping little ones occupied!
Add Silverware Trays to More Kitchen Drawers
– The compartments in a silverware tray will make it so much easier to find the zester, the corer, the measuring spoons, or whatever other kitchen gadget you need.
Published with permission from RISMedia.