< Back to My Blog
August 23, 2016 12:55 am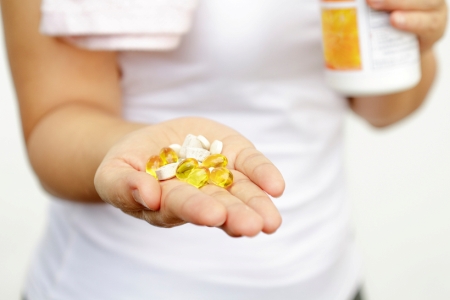 Dietary supplements are more popular than ever, with products such as botanicals, minerals and vitamins regarded as highly as other, proven, health-preserving activities. How safe are supplements, really?
A recent investigation by Consumer Reports revealed some supplements may contain ingredients that have the potential to harm health. The organization sent secret shoppers to retailers, including Costco, GNC, Whole Foods and the Vitamin Shoppe, to gauge how knowledgeable employees are when it comes to supplements. The information employees provided, according to Consumer Reports, was lacking—when asked about yohimbe, for instance, employees did not disclose that the plant extract has been linked to serious side effects.
All told, 15 ingredients were deemed "potentially harmful" by Consumer Reports—and, because supplements are not regulated by the U.S. Food and Drug Administration (FDA), these ingredients may be blended and packaged in a way that is even more detrimental to health.
"The dietary supplement marketplace lacks the oversight it needs to keep consumers safe," said Ellen Kunes, Health Content team leader at Consumer Reports, in a statement. "Supplement manufacturers should register their products to enable them to be identified and tracked for safety recalls and to show they are safe before being sold in retail stores, doctors' offices and hospitals."
Another expert, however, says the majority of supplements pose little risk.
"There is a small minority of products that do contain ingredients that shouldn't be in there," said Steve Mister, president and CEO of The Council for Responsible Nutrition, "but the larger companies, the big brands that you and I see, the ones producing the majority of the products out there, are doing quite well and are very safe for consumers."
"We are concerned that many supplements are either unsafe or unproven," Kunes added. "Rather than looking to supplements, consumers should consider other lifestyle changes such as being more active, and eating a balanced diet rich in fruits and vegetables."
Source: Consumer Reports
Published with permission from RISMedia.