June 29, 2016 1:04 am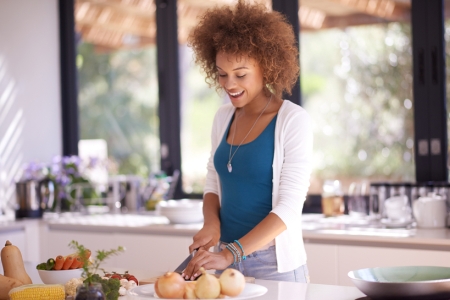 Our habits at home say a lot about who we are—and in the kitchen, our mealtime routines are most telling.
For many of us, dinners are either "cooked from scratch," warmed up "from the fridge or freezer" or prepared using "shortcuts." The rest of us buy made-ahead items from the grocery store, carry-out or order in to get dinner on the table.
These are just some of the findings of a recent Harris Poll that assessed behaviors in and around the kitchen, demonstrating that meal preparation is one of the most important activities in the home.
The majority of those surveyed in the Poll cook at least once a week, with approximately one-third cooking every day. Most turn to "back pocket" recipes to prepare meals, and some rely on recipes "of their own design" or "passed down from a family member." A significant portion of those surveyed obtain recipes from a website or a television program.
The results of the Poll underscore the kitchen's central role in the household. As the heart of the home, it serves as not only a preparation space, but also a gathering area for loved ones to share the meal.
What are your routines in the kitchen?

Source: The Harris Poll
Published with permission from RISMedia.